Quality Towing Services At Complete Satisfactory Price
Who doesn't want to avail quality and fast service at an affordable price? Metro Towing Garland is the 24 hours towing service committed to the quality towing services at complete satisfactory price. The service is open to all, at any moment of the day. We are famous for the priceless service of emergency car towing by the use of Horizontal Towing Technology. This service is available for both emergency and non-emergency car towing.
We Offer Outstanding Car Lockout Services
Metro Towing Garland is locally owned, therefore, it is easier for the community to get them 365 days at any time for the car lockout service. The drivers usually starts panicking if the car gets lock out at home or on the road or at the parking lot. In this scenario, the best choice for the drivers is to call Metro Towing to unlock their cars without breaking anything. We have professional car locker smith who are famous for unlocking the cars and also preparing the replacement car keys or replace the transporter key which is also considered as one of the secured keys of the cars. The aim of the service is to provide quality work within a very short time to release the stress of the driver.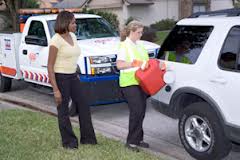 100% Satisfaction And 24HR Fast Response
Metro Towing is open 24 hours for roadside assistance service. The service also has a towing service consultancy for the drivers and the community.
Guarantee of the service, 100% satisfaction and 24 hours fast response- is the prime object of the Metro Towing Garland emergency towing service. The choice depends on the reliable service of the person, but we are always there to extend the professional towing service to all at any time in Texas.
Call us at: (214) 702-5443